Day 1 :
Session Introduction
University Ahmed Benbella Oran
Biography:
Abstract:
The last decade has seen an increase in the use of traditional medicine especially in cancer patients with utilization rates of up to 88%. The interest in this topic and the number of publications continues to grow; However the majority of studies are Anglo-Saxon, there are few studies in Algeria regarding the use of medicinal plants in cancer patients. It therefore seemed useful and important to draw up an inventory of the practice of traditional medicine in cancer patients in the city of Oran.
Objectifs :We have set ourselves the following objectives: to list the medicinal plants used against cancer and to describe the characteristics of this use and the profile of the users.
Materials and methods: This is a cross-sectional descriptive study carried out from 26 November 2015 to 10 January 2016, within the EHUO oncology services as well as the EHS Emir AEK Oran. The survey was conducted using a questionnaire for 384 patients. Data entry and statistical analysis were done on SPSS and Excel softwares.
Results and discussions: The analysis of the questionnaire data identified 46 vegetal drugs belonging to 30 families used for traditional cancer treatment, which many have interactions with anticancer drugs.
Our results show that 43% of the population studied are women with breast cancer, among the 384 cancer patients, 47.4% use at least one medicinal plant. The use of medicinal plants differs significantly with the sex with a P ≤ 0.003 with a female predominance or a frequency of 75%.
We also found that 39.4% of patients use medicinal plants in combination with their treatment and that 26.4% of patients can experience interactions following this association.
Conclusion: In conclusion, it is imperative that medicinal plants benefit, as well as drugs, of a system of vigilance and awareness which prevents the risks of toxicity or inefficacity.
Bangladesh Prophetic Medicine Foundation
Biography:
Dr. Muhammad Musharraf Hussain holds a doctorate in Pharmacognosy from the Faculty of Pharmaceutical Sciences, Ahmadu Bello University, Zaria, Nigeria. He subsequently taught in the same department and also at the University of Jos, Nigeria for over a decade. He undertook postdoctoral research at the National Institute of Health Sciences, Tokyo, Japan. He was a recipient of a gold medal, awarded by the Indian Board of Alternative Medicine, Kolkata, India on 1st December, 1993 for significant contribution in the field of alternative medicine. He published 26 articles and research papers of pharmaceutical interest. His research interest includes strengthening the public health sector with Prophetic medicine. He authored seven books on Islam, Comparative Religion, Medical Sciences in the Light of Islam, Prophetic Medicine and Export Quality Management. He has recently joined Manarat International University, Dhaka as a Professor of Pharmacy. Currently he is the Founder President of Bangladesh Prophetic Medicine Foundation
Abstract:
Prophetic medicine comprises the divinely inspired words of therapy of Prophet Muhammad The vast number of Prophetic traditions on diseases and remedies & health and wellness became known as Medicine of the Prophet (ﷺ) or Prophetic medicine.
Like all other great Prophets (as) of God, statements of Prophet Muhammad (ﷺ) are divinely inspired. Prophet Muhammad (ﷺ) never spoke a single lie in his lifetime. So traditions of the Prophet (ﷺ) on healing are also true, because God says, "He not speak anything of his own desire"(Qur'an; An-Najm 53:3). So although the Prophet's arrival was not as a physician he was inspired by God to make nearly 1000 statements on healing for the benefit of humankind. About Nigella sativa Abu Hurayrah (ra) narrates that the Prophet
"Hold on (use this seed regularly)! Because it is a remedy (cure) for every disease except death." (Bukhari, Muslim)
This statement made 14 centuries ago generated tremendous interest among the world's scientific community, which finally led them to carry out extensive phytochemical and biological investigations on the black seed and its oil. However, it is amazing that the researchers finally concluded that black seed can effectively cure 129 different types of ailments including 17 types of cancer. This large number of diseases curable by black seed demonstrates the authenticity of the Prophet's statement.
The success rate of modern chemotherapy is very low. Most chemo drugs cause disastrous side effects. It causes loss of fertility of men and women and early menopause to women. It also produces secondary cancers. Recent research shows that Prophetic chemo does not cause any harmful side effect. So collective wisdom of global scientists and oncologists is essential to eradicate this disease. It is not essential to know who discovered a particular remedy, but healing is important. In this lecture the learned audience will be enlightened with findings of modern scientific researches on how Prophetic chemo can effectively cure numerous cancer.
Cyberjaya University College of Medical Sciences
Biography:
Charis Liew Siaw Min has her expertise in the research on anxiety, depression and stress under the treatment and management of Traditional and Complementary Medicine (Homeopathy) and evaluation and passion in improving the mental health and wellbeing. She is currently doing on postgraduate study of Master in Medical Science (Msc) on the comparison of homeopathic and conventional intervention on anxiety and stress.
Abstract:
Anxiety, phobias and stress are the main mental health problems among the Malaysian population, with global prevalence varying from 8% to 18%. Even so, less than 30% who suffer these disturbances seek treatment.
The objective of this study is to evaluate and compare the anxiolytic effects of Aconitum napellus and Homeopathic complex Vita-C 15 in the acutely stressed C57BL6 mice by using the fecal and serum corticoid test, and open field test (OFT).
Methodology: A double blinded randomized controlled study was conducted at SPF animal facility of Brain Research Institute Monash Sunway (BRIMS) - Jeffrey Cheah School of Medicine and Health Sciences of Sunway University Malaysia. All the animals were acclimatized to constant laboratory conditions for 14 days before starting the experiments. The treatments were carried out over 7 days. 48 male C57BL6 mice (n=6), 4-5 weeks of age were used. They were randomly selected and divided into two groups. Group I was the healthy control group of mice which were not exposed to acute stress. Group II (stress group); comprise of mice expose to acute restraint stress. Prior to restraint stress, the treatments given were Aconitum napellus 30 cH, Homeopathic complex Vita-C 15, Diazepam, and placebo. Then the results were evaluated by fecal and serum CORT test and open field test by comparing the anxiolytics effects between pre-test and post-test.
Results: The results showed higher levels of serum CORT and a significant increase in FCM than CON animals in acutely stressed animals on Day 7 (p<0.05). Acutely stressed animals demonstrated treated mice spent more time in the center had more entries into the center of the open field (p<0.001) and more active as measured in distance traveled in the center and traveled greater distance overall (p<0.001). Thus research into prevention and supportive therapies is necessary and beneficial for this disorder.
Biography:
Dr. Johanna Budwig, made a massive contribution to medical research, leaving behind an indisputable legacy which to this day helps save lives.
She was nominated 7 times for the Nobel prize. She discovered that many known chronic illnesses are due to a lack of oxygen.
She was the first to be able to analyze fat in living blood, and she noticed that the blood of sick cancer patients' was all clumped together instead of free-flowing as in healthy people. Also the blood had a strange greenish unnatural color, which was a sure sign of oxygen deficiency.
After administering a mixture of flaxseed oil and cottage cheese or quark, Dr. Budwig found that the blood of her patients was no longer clumped together and displaying a greenish color.
Instead, she could see a bright red color, a positive indicator and a sign of improvement
Dr. Budwig was so excited about her discovery she decided to do some clinical trials. She said "… So I decided straight away to go for human trials and enrolled 600 patients from four big hospitals in Munster (Germany). I started to give flax oil and cottage cheese to the cancer patients. After just three months, patients began to improve in health and strength, the yellow green substance in their blood began to disappear, tumors gradually receded. Have you ever wondered what are the main causes of cancer and most diseases?
Abstract:
There are 4 main causes to all diseases. The first and foremost cause of cancer and many chronic illnesses is from toxins.
Cancer has reached such portions now that Medical News Today stated that in the USA alone 1 in 2 women and 1 in 3 men will develop cancer in their lifetime. About 100 years ago only 5% of the population developed cancer, now its around 46%. What has changed in the past 100 years that so many are getting cancer?
The answer is basically because we are now literally living in a "toxic soup". Exposure to toxins causes cells to turn cancerous, especially cells which have not been properly nourished, cleansed, hydrated and oxygenated. In North America alone there are more than 77,000 chemicals being produced, with more than 3,000 chemicals added to our food supply; and more than 10,000 chemicals in the form of solvents, emulsifiers, and preservatives that are used in food processing, packaging, wrapping, and storage. 3000 chemicals can be found in one cigarette. The EPA estimates there are more than 20,000 chemicals that our bodies cannot metabolize causing untold damage. The EWG (environmentalworkinggroup.org) did a study whereby they tested umbilical cord blood in babies and believe it or not they found the average new born baby had about 287 known toxins already in their body and about 180 of these were cancer causing.
Cancer Treatment and Therapies
Session Introduction
Mekelle University, Ethiopia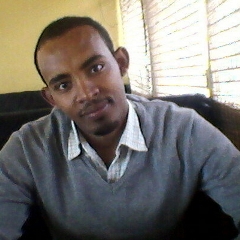 Biography:
Abstract:
Background: Cervical cancer is a major public health problem through-out the world, and despite important declines in incidence and mortality observed in developed countries in the last 20 years, those indicators remain almost unchanged in developing countries.Cervical cancer ranks as the 2nd most frequent cancer among women in Ethiopia, and the 2nd most frequent cancer among women between 15 and 44 years of age. Compliance has been defined as "the extent to which a person's behavior coincides with healthcare advice" or as when patients do what health professionals recommend. Cancer patient compliance with medical advice and procedures is crucial to successful treatment.
Objective: The purpose of the study was to assess compliance to treatment services and associated factors affecting treatment compliance of cervical cancer patients in Tikur Anbesa specialized Hospital, oncology unit
Materials and methods: An institutional based cross sectional descriptive study was conducted among 314 cervical cancer patients who are selected based on inclusion criteria and data will be collected using face to face structured questionnaire based interview. The data was entered in to EPI-INFO version 3.5.1, exported to SPSS for analysis and data presented in graphs and charts.
Result: Out of 314 interviewed cervical cancer patients 219(69.7%) were compliant but 95(30.3%) were non compliant to the treatment services. There is a significant difference between the participants 121(78.6%) who had missed their appointment time with, OR=2.32(1.408, 3.882) and p value=0.001 than the respondents 98(61.2%) of cervical cancer patient of treatment compliance.
Conclusion: The findings of the study about the treatment service were partially non compliant of Radiotherapy and chemo-radiation services. Patients who missed their appointment were 2.3 times non compliant than those who adhere to the appointment time. Factors with low income level, missing appointment, medication side effect, prolonged treatment, poor understanding of treatment advantages were significantly affecting treatment compliance based on multiple logistic regressions.
Biography:
I am a Lecturer with a PhD degree in Pathology (Cardiovascular Pathology), teaching in the College of Veterinary Medicine and School of Pharmacy at University of Sulaimani in Kurdistan Region, F.R. Iraq
I'm a head of higher education unit and in charge of laboratory animal house unit in the College of Veterinary Medicine.
Abstract:
The present study is focused on investigating the anticancer effect of Pistacia atlantica subspecies kurdica mastic gum resin (MGR) on the proliferation of various cancerous and noncancerous human cell lines exploiting MTT assay, microscopic evaluations, flow cytometry, caspase activity and qPCR. The MTT results showed that the mastic gum resin (0.01-100 μM) is selectively induced death of cancer cells in a dose and time-dependent manner. Significant suppression of proliferation of human cancerous cells was seen with IC50 value of 15.34 ± 0.21, 11.52 ± 0.18, 8.11 ± 0.23μg/mL and 5.2 ± 0.8 μg/mL at 72 hours of treatment respectively for bile duct cancer (cholangiocarcinoma) (KMBC), pancreatic carcinoma (PANC-1), gastric adenocarcinoma (CRL-1739) and colonic adenocarcinoma (COLO205). On the other hand, normal human colon fibroblasts (CCD-18Co) did not showed adverse effect after treatment with various doses of a natural resin. The study also showed that a natural resin at a concentration of 5.2 ± 0.8 μg/mL for 72 h early signs of apoptosis as evidenced by confocal microscopy imaging. Flow cytometry studies showed that the natural resin significantly (P<0.05) arrests COLO205 cells at G2/M phase of cell cycle. On the other hand, we revealed that, the antiproliferative effect of natural resin on COLO205 cells is through the apoptotic intrinsic pathway via activation of caspases -3 and -9. In conclusion , the results revealed that natural resin can be further developed as chemotherapeutic compound for the treatment of cancers especially colon cancer.
Biography:
Abstract:
Background: It is often assumed that the greatest problem that cancer patients must deal with is their diagnosis, but for many patients, the pain associated with their disease makes daily life difficult and it can be more debilitating than the primary disease itself. Studies suggest that 55% of all cancer patients experience pain and that this rises to between 64% and 90% in patients with advanced disease.
Aim: To determine whether through the use of a pain questionnaire the RTs could contribute to the management of pain in the patients undergoing external beam radiotherapy.
Methods: To explore the impact of RTs integrating pain assessment into their daily routine the use of a pain questionnaire was tested through a prospective survey of 90 eligible cancer patients, over the age of 18 years, who were undergoing radiotherapy and had pain. Data retrieved from the 90 distributed questionnaires was entered into a database and analysed statistically using SPSS version 16. Response frequencies for the survey questions were determined and are displayed in graphical format. The analysis and interpretation also included a process of coding for open-ended questions through careful examination and categorisation of the textual data into identified or emerging themes.
Approval for the study was obtained from the research ethics committee of a higher education institution. The ethics approval was supported by written permission for the study to be conducted at the study site. All study participants gave informed consent as a participant in the study, prior to the commencement
Results: The results from the quantitative analysis of the data show that the patient sample comprised of 74.4% (67/90) female and 25.6% (23/90) male respondents. The mean age of the participants was 52 years and the ages ranging from 19 years to 75 years with a median age of 53 years. It was found that 78.2% (68/87) of participants had pain in one site and 21.8% (19/87) had pain in more than one site while 9.2% (8/87) had mild pain, 74.7% (65/87) had discomforting pain and 16.1% (14/87) had extreme pain. The questionnaire included some open questions to allow for patients to express unique information that would allow for individualised management. The analysis of this text data showed that factors that reduced pain included such activities as; drinking water, applying ointment, prayer, stretching of arms and bending. Pain was shown to be aggravated by; closing of eyes, lifting, hot environment, coughing, arm movement, menstruation, urination, eating spicy food and working (sweeping, washing).
Conclusions: The research confirmed that the majority of cancer patients (88%, 79/90) at the study site. Through the assessment of pain, Radiation Therapist were able to recognise and classify patients into various categories. Those that needed urgent attention were identified and immediately referred to the doctors. Others who had pain but could wait till their treatment review date were monitored and reassured by the RTs. Patients who had mild pain could be managed by the RTs and were given the necessary assistance. Overall, the results highlight the need to improve the quality of treatment given to cancer patients undergoing radiotherapy by effectively managing their pain. It is suggested that it is time RTs embark on role extension in the interest of improved patient care. With the increase in referrals of patients for radiotherapy, but with the same numerical strength of radiation oncologists, doctors and RTs, we all need to find ways to work more efficiently so that we manage the workload while constantly striving to improve the care and quality of life of our cancer patients.
Session Introduction
University of British Columbia in Vancouver
Biography:
Gregory Lee was professor at University of British Columbia in Vancouver, Canada until 2012. He received his PhD in physical biochemistry from California Institute of Technology Pasadena, CA in 1972. His major research interest is in the field of biotechnology. He has generated numerous monoclonal antibodies for immunodiagnostic and therapeutic applications, including the early pregnancy detection, ovulation, myocardial infarction and cancer. During the last decade, he has been focused on research and development of the monoclonal antibody-based anti-cancer drugs (noticeably RP215 and GHR106) for immunotherapy of human cancer. He has been serving as editors of several international journals related to cancer research since 2012
Abstract:
SCA215 is a tumor-associated antigen with unique carbohydrate-associated epitope (ST antigen) initially recognized by RP215 monoclonal antibody in 1987. It was later shown that CA215 consists mainly of the immunoglobulin heavy chains expressed by most of cancer cells, but not found among those produced by normal B cells. By using RP215 as a unique probe, both sandwich and competitive immunoassays were formulated to monitor or determine serum CA215 levels among patients with different known cancers of different tissue origins (n=557). These include lung, liver, colon, ovary, prostate, breast, kidney, esophagus, stomach, pancreatic, cervix and lymphoma. The positive rates ranged from 40-80%, depending on types of cancer. When combined with other known cancer markers such as AFP, CEA, CA125, CA19-9, CA15-3 and cyfra21-1, much higher positive detection rates of cancer were consistently observed. Therefore, it can be suggested that CA215 and/or cancerous immunoglobulin heavy chains were clearly demonstrated as a potentially useful pan cancer marker for cancer diagnostics and/or monitoring cancer patients. CA215-based enzyme immunoassay kits are also beneficial to the monitoring of RP215-based anti-cancer drugs during the therapeutic cancer treatment.
The American University in Cairo
Biography:
Abstract:
Cofactor of BRCA1 (COBRA1) is a BRCA-1 interacting protein that represents one of the four subunits of the negative elongation factor (NELF) complex. NELF is known by its ability to stall RNA Polymerase II during the early phase of transcription elongation, resulting in repressed transcription of several genes including ones associated with tumorigenesis of different cancer types. While it was found to be down-regulated in breast cancer, COBRA1 was found to be up-regulated in the upper gastrointestinal carcinoma. Up to date, the role of COBRA1 in hepatocellular carcinoma (HCC) is unclear. We have previously demonstrated that silencing of COBRA1 in the HCC cell line HepG2, significantly inhibited the proliferation and migration potentials of the cells. Here, we investigated the effect of ectopic expression of COBRA1 on HepG2 cells proliferation and migration. Lipofectamine 3000 was used to transfect HepG2 cells with a pCMV5-HCOBRA1 plasmid. The transfection efficiency was determined by the percentage of EGFP positive cells (pEGFP-N1+) via fluorescent microscope, semi-quantitative RT-PCR as well as western blot analysis. The cells proliferation and migration following COBRA1 overexpression were assessed using the trypan blue dye exclusion method and the wound-healing assays respectively. The semi-quantitative RT-PCR was used to analyse the mRNA expressions of the other NELF subunits, TFF1 and TFF3 genes, which are known to be regulated by the NELF complex, as well as other tumorigenesis related genes. Our results revealed that COBRA1 transfected cells exhibited a comparable proliferation and migration rates to non-transfected cells. These results were accompanied by an insignificant effect of COBRA1 overexpression on the levels of the proliferation marker; Ki-67 and the anti-apoptotic gene; survivin. Also, the mRNA levels of the other NELF subunits, TFF1 and TFF3 were found to be comparable among all the tested groups. Collectively, our results suggest that the proposed involvement of COBRA1 in HCC is supported by and dependent on the assembly of the active NELF complex, which requires the expression of all four NELF subunits. Moreover, COBRA1 mediated role in HCC tumorigenesis might be due to mechanisms and regulatory pathways other than the ones examined here. However, further studies are required to confirm these notions.
Seoul Nat'l University, South Korea
Biography:
Abstract:
BACKGROUND: The aims of this study were to evaluate expression of Twist and Snail in tumor and stromal cells of epithelial odontogenic tumors and to analyze relationships between Twist and Snail expression and between tumor and stromal expression.
METHODS: Immunohistochemistry was performed using Twist and Snail antibodies in 60 ameloblastomas (AMs; 20 solid/multicystic, 20 unicystic, and 20 recurrent), six ameloblastic carcinomas (ACs), 10 adenomatoid odontogenic tumors (AOTs), and six calcifying epithelial odontogenic tumors (CEOTs).
RESULTS: A higher rate of tumor cells strongly positive for Twist was observed in AC compared to the other tumors (P = 0.019). The rate of tumor cells strongly positive for Snail tended to be higher in AC than in AM (P = 0.060). AM and AC showed a higher rate of Twist-positive stromal cells than AOT and CEOT (P < 0.001). Tumor cells of recurrent AM showed stronger expression of Twist (P < 0.001) and Snail (P = 0.001) compared to AM without recurrence. A moderate positive correlation was observed between tumor expression of Twist and Snail (r = 0.376, P = 0.001) and between tumor and stromal expression of Snail (r = 0.334, P = 0.002).
CONCLUSIONS: Twist and Snail may affect the epithelial-mesenchymal transition in AC and be involved in recurrence of AM. Stromal Twist expression may be associated with aggressive clinical behavior of epithelial odontogenic tumors. A Twist-Snail pathway may participate in the development and progression of odontogenic tumors, and tumor-stroma interaction in odontogenic tumors may be mediated by Snail.
Sher-I-Kashmir Institute of Medical Sciences, Srinagar, Kashmir, India
Biography:
Abstract:
Background: O6-methylguanine-DNA methyltransferase (MGMT) gene promoter methylation and its subsequent loss of protein expression has been identified to have a variable impact on clinical outcome of glioma patients indicated for chemotherapy with alkylating agents (Temozolomide). The present study aimed to investigate methylation status of MGMT gene and in situ protein expression in malignant glioma patients of different histological types to analyze the clinical outcome using alkylating drugs and radiotherapy.
Methods: Sixty three cases of glioma were evaluated for MGMT promoter methylation by methylation-specific PCR (MS-PCR) and protein expression by immunostaining (IHC).
Results: MGMT gene methylation was detected in 38 (60.3%) cases and loss of protein expression was found in 36 cases (60%). Methylation status of MGMT and loss of protein expression showed very high concordance and significant association (p<0.0001). Both MGMT parameters showed a significantly higher OS and PFS (log rank p=.000). Multivariate Cox regression analysis showed both MGMT methylation and loss of protein as significant independent prognostic factors in glioma patients with Hazard Ratio as 3.27 (95% CI; 0.96-10.73; p=0.048) and 7.17 (95% C.I; 2.01-25.5; p=0.002). Interestingly concordant MGMT methylation and lack of protein showed better response in patient subgroups treated with TMZ therapy as against those without (p<0.05).
Conclusion: We found the merits of prognostication of MGMT parameters, methylation as well as loss of its protein as favorable predictive factors for using TMZ therapy for better survival. We conclude both parameters of MGMT should be taken into account to benefit the glioma patients put on TMZ therapy.
Session Introduction
Tanta University Hospitals
Biography:
Dr.Menna has completed her MSc at the age of 28 years from Tanta University. She is now assistanat lecturer at Faculty of medicine Tanta university Department of clinical oncology& nuclear medicine.Now doing MD project.
Abstract:
Breast cancer is the most common malignancy in women, accounting for 29% of all female cancers. it accounts for < 1% of all cancer cases in men. In a population based cancer registries in Gharbia, Egypt, breast cancer was the most frequent cancer among Egyptian females. Prognostic information for the individual patient is based on the analysis of biological markers in the primary tumour including (ER), (PR), (HER2) and Ki67, together with age, tumour size, histological grade and lymph node involvment. Molecular subtyping of breast cancer may provide additional prognostic information regarding patient outcome.
Objectives:To evaluate the prognostic effect of breast cancer subtypes on local relapse rates,distant metastases, and survival in women underwent breast conservative surgery for early stages breast cancer

Material and Methods:Data of 100 patients affected by early stage breast cancer and treated with breast conserving therapy were reviewed. Patients were grouped, based on the basis of receptor status and HER-2 status, patients were grouped, as: luminal A (ER + and/or PR+, Ki67 low and HER2-), luminal B (ER + and/or PR+, Ki67 high and/or HER2+), HER2-positive (ER-, PR- and HER2+) and triple negative (ER-, PR, HER2-). Distribution of variables among subtypes was evaluated with Pearson's test. Survival rates were calculated with life tables; Cox regression stepwise method was used to identify predictive variables of survival.
Results:Median age was (range 18-50) and median follow up time of 40 months (range 36.83-
43.17).Breast cancer specific survival and distant metastases rates were different among breast cancer subtypes (both outcomes P= 0.001) , there was significant difference regarding local relapse rates (P= 0.002 ). Axillary nodes status (P= 0.007), adjuvant therapy (P= <0.001) and breast cancer subtypes resulted prognostic factors of breast cancer specific survival; axillary node status (P= 0.007) and breast cancer subtypes had an impact on distant metastases.
Conclusions:In our study, breast cancer subtype seems a prognostic factor of breast cancer
specific survival and distant metastases rates & of local relapse rate. Patients could be submitted to conservative surgery, if feasible, but considering the differences in survivals, patients with worse prognosis should receive more aggressive adjuvant treatment
Session Introduction
Cairo University
Biography:
Abstract:
This study aimed to evaluate the role of fine-needle aspiration cytology (FNAC) in the diagnosis of abnormal axillary lymph nodes identified in patients with non specific mammographic findings.
Patients and methods: This study included 60 patients (a mean age 52.1 years +/- 15.2) with suspected abnormal axillary lymph nodes.
Mammography was done using medio-lateral oblique (MLO) view. Ultrasound (US) was done as a complementary examination for all patients with an otherwise normal or benign findings on mammogram, US was done as a first diagnostic modality in patients under age of thirty.
Fifty-one patients were recalled for further US guided FNAC. The other 9 patients had a known underlying diagnosis.
Results: From December 2014 to August 2016, A total of 60 patients (56 women and 4 men) had abnormal axillary lymph nodes with non specific mammogram were included; 9 patients who had a known underlying cause were not recalled for US guided biopsy. The other 51 cases required an US guided FNAC. An excisional biopsy was done in 32 cases (63%) (14 were malignant& 18 were benign). The other 19 cases (37%) had follow-up (range, 3–18 months; mean, 7.9 months).
The diagnostic performance of FNAC in diagnosing axillary lymph adenopathy was: Sensitivity 65%; specificity, 97%; positive predictive value 93%; and negative predictive value, 81% with accuracy of 88%. The diagnostic performance of FNAC in differentiating benign from malignant axillary lymph adenopathy was: Sensitivity 85%; specificity, 97%; positive predictive value 92%; and negative predictive value, 94% with accuracy of 94%.
Conclusions: In the majority of patients with abnormal axillary lymph nodes identified with non specific mammography. FNAC was a good histo-pathological predictor of abnormal lymph nodes.
Genomic Biomarkers in Cancer
Session Introduction
Islamic Azad University
Biography:
Abstract:
Several lines of evidence suggest that loss of heterozygosity (LOH) in specific chromosomal regions, a common mechanism for the inactivation of tumor suppressor genes that are implicated in pathogenesis of prostate cancer (PCa). Short tandem repeat (STR) sequences are extremely reliable genetic markers for the detection of LOH associated with cancers. Hence, in the current study we investigated whether detection of LOH at six STR markers (D8S360, D9S1748, D9S171, D8S137, D6S1631, and THRB) in blood circulating cell-free DNA (cf-DNA) could be used to distinguish PCa from benign prostate hypertrophy (BPH). Material and methods: A total of 136 individuals were included in the current study, 76 males diagnosed with PCa (50 males with localized PCa (LPCa) and 26 males with metastatic PCa (MPCa)) as cases and 60 males with BPH as controls. Circulating Free DNA was extracted from plasma samples, also Genomic DNA from peripheral blood as a reference, and amplified with fluorescence-labeled primers specific for occurrence of LOH in studied STR markers. We compared the frequencies of homozygosity at all studied STR markers in genomic DNA in PCa and BPH subjects. We also evaluate serum prostate-specific antigen (PSA) and cfDNA levels in both groups. Results: Our findings revealed that the frequency of LOH at D8S360, D9S1748, D9S171, D8S137 and D6S1631 markers was significantly higher in PCa subjects than in controls (p < 0.05). Of the six STR markers, LOH at D8S360 marker could be discriminate MPCa from LPCa. We also found that 71.05 % of patients with PCa and 1.66 % of BPH subjects had LOH at least in three markers in cf-DNA. We also showed correlation between occurrence of LOH in some STR with PSA-level. Conclusion: Our findings provide additional evidence to support the hypothesis that analysis of LOH at D8S360, D9S1748, D9S171, D8S137 and D6S1631 STR markers in cf-DNA probably can be applied as non-invasive diagnostic approach for detection of PCa instead of unnecessary biopsies or other invasive method such as DRE or TRUS and can be a complementary test alongside PSA evaluation. However, further studies may be required on large scale of population and other STR markers to validate these data
Biography:
Abstract:
Thyroid cancer (TC) is the most frequent malignant disease of the endocrine system. The key method of diagnosis of thyroid cancer is fine-needle aspiration biopsy (FNA). In 20-30% of cases FNA reveals atypia of uncertain significance, which does not allow the cinician to determine the tactics of conducting the patient: to operate or treat conservatively. Currently studied a large number of mutations in several genes, leading to carcinogenesis of thyroid epithelium. Known molecular genetic markers can help in differentiating the diagnosis.
As a result of the literature search we were able to determine a list of point mutations and chromosome rearrangements found in the main types of TC, as well as changes in the copy numbers (CNV). The target genes were selected from the COSMIC database The design of the panel for point mutations was created with the AmpliSeq Designer. We chose the maximum size of the amplicon 125-375 n.p. because we planned to work with undamaged DNA of tumor cells obtained from FNA. The panel allows to determine 457 point mutations in 25 genes. A short list of all mutations was generated allowing to interpret the results of the analysis using target panels. An experimental testing of the target panel on DNA showed that it permits analyzing regions carrying diagnostic mutations in 25 selected genes. The RNA design includes 25 fusion mutations associated with the TC. Mutations in test samples with a known genotype were correctly determined. On the basis of trial sequencing, a protocol for sample preparation of DNA libraries was developed.